LNCS 10777 and LNCS 10778 with PPAM 2017 Proceedings are now available online through our webpage!!
PPAM 2019
The next PPAM conference will be held on September 8-11, 2019, in Bialystok, the largest city in northeastern Poland, located close to the world-famous Białowieża Forest.
PROCEEDINGS OF PPAM 2017 WILL BE RELEASED AS LNCS 10777 AND LNCS 10778
The first volume will contain:
Main Track
Special Session on Parallel Matrix Factorizations
The second volume will contain:
Workshop on Models, Algorithms and Methodologies
for Hybrid Parallelism in New HPC Systems
Workshop on Power and Energy Aspects of Computation (PAEC 2017)
Workshop on Scheduling for Parallel Computing (SPC 2017)
The 7th Workshop on Language-Based ParBallel Programming Models (WLPP 2017)
Workshop on PGAS Programming
Minisymposium on HPC Applications in Physical Sciences
Minisymposium on High Performance Computing Interval Methods
Workshop on Complex Collective Systems
Author's Instructions for Accepted Contributions!!
Author's Instructions for Accepted Contributions are already available!!!
HOW TO GET TO CONFERENCE VENUE
The simplest way to get to conference hotels and conference venue from Lublin Railway Station is to take busses no. 13 or no. 30.
BUS no. 13 (stop "Dworzec Gł. PKP 02", direction "Paderewskiego") - get off at stop "Ogród Saski 03" (close to the hotels "Mercure", "Campanile" and Conference Venue, the duration of travel is 15-20 minutes) see timetable
BUS no. 30 (stop "Dworzec Gł. PKP 02", direction "Zbożowa") - get off at stop "Ogród Saski 03" (close to the hotels "Mercure", "Campanile" and Conference Venue, the duration of travel is 10-12 minutes) see timetable
It is also possible to take a taxi. The price is about PLN 20 (about 4.70 EUR).
Below is the list of preferred carriers:
Radio Taxi Four (Tel. 196-88,81 444 44 44 44)
MPT "Radio-Taxi 919" (tel. 191-91,81 744 16 66)
TAXI BUTT (Tel. 81 511 11 11 11)
Radio Damel Taxi (Tel. 196-26,191-99)
We strongly recommend to choose only marked taxi.
HOW TO GET TO LUBLIN
The Lublin Airport is located about 10 km SE of Lublin. Among flights there are everyday Lufthansa connection to Munich, Ryanair connections to London and Dublin, and LOT connection to Tel Aviv.
There are the following options to get to the city from the Lublin airport:
by buses - MPK and Przewozy24.pl
by taxi - the most convinient way, the price is less than 15 Euro
Taxi services at the airport are provided by the licensed taxi company Damel

There is no taxi rank in front of the terminal building. A passenger willing to travel by a recommended taxi service from the airport is requested to approach the desk with a paging system inside the terminal. Your driver will be called in immediately.

There are frequent direct trains from Warsaw to Lublin. It is best to use the on-line rail route planner (leaving 'Warszawa Centralna' or 'Warszawa Lot. Chopina' arriving 'Lublin').
The conference organizers provide the direct mini-bus transport from/to Warsaw Chopin Airport.
Busses from/to Warsaw Chopin airport
The organizers of PPAM 2017 will provide the bus transport between Warsaw Chopin Airport and Lublin according to the following schedule (see details in the PDF file):
Saturday Sept. 9 from Airport
Sunday Sept. 10 from Airport
Wednesday Sept. 13 from the conference venue to Airport

14:00 bus for approx. 50 passengers
The organizers will wait for participants in the arrival hall, Exit 2
Preliminary program
The updated version of preliminary program of PPAM 2017 is already available.
2017-07-12
Notifactions with accepting/rejecting decisions
The notifactions with accepting/rejecting decisions are planned to be sent to Authors of papers submitted to the PPAM 2017 main track till Friday, June 23. Please excuse us for delay!!!
PPAM 2017 Proceedings
The publication of PPAM 2017 proceedings in LNCS has been approved by Springer.
PPAM Proceedings
Like all editions of PPAM starting from 2001, the proceedings of PPAM 2015 are indexed by Web of Science.
DEADLINE EXTENDED
DEADLINE EXTENDED - May 5, 2017!!!
For workshops, minisymposia and special sessions extensions are provided as well!!!
EasyChair submission system
The EasyChair submission system is avaiable!
Call for papers
CALL FOR PAPERS
PPAM 2017
12th INTERNATIONAL CONFERENCE ON PARALLEL PROCESSING AND APPLIED MATHEMATICS
Lublin, Poland,
September 10-13, 2017
http://ppam.pl
The PPAM 2017 conference, twelfth in a series, will cover topics in parallel and distributed computing, including theory and applications, as well as applied mathematics. The focus will be on models, algorithms, and software tools which facilitate efficient and convenient utilization of modern parallel and distributed computing architectures, as well as on large-scale applications, including big data and machine learning problems.
PPAM is a biennial conference started in 1994, with the proceedings published by Springer in the Lecture Notes in Computer Sciences series. In 2017 the PPAM conference will take place in Lublin, the largest Polish city east of the Vistula River, an academic and cultural centre, proud of its rich history and picturesque Old Town.
The PPAM 2017 conference is organized by Czestochowa University of Technology together with Maria Curie-Skłodowska University (UMCS) in Lublin, under the patronage of Committee of Informatics of Polish Academy of Sciences, in technical cooperation with IEEE Computer Society and ICT COST Action IC1305 "Network for Sustainable Ultrascale Computing (NESUS)".
Topics of interest include, but are not limited to:
Parallel/distributed architectures, enabling technologies
Cluster and cloud computing
Multi-core and many-core parallel computing, GPU computing
Heterogeneous/hybrid computing and accelerators
Parallel/distributed algorithms: numerical and non-numerical
Scheduling, mapping, load balancing
Performance analysis and prediction
Performance issues on various types of parallel systems
Autotuning: methods, tools, and applications
Power and energy aspects of computation
Parallel/distributed programming
Tools and environments for parallel/distributed computing
Security and dependability in parallel/distributed environments
HPC numerical linear algebra
HPC methods of solving differential equations
Evolutionary computing, meta-heuristics and neural networks
Machine learning and HPC
HPC interval analysis
Applied Computing in mechanics, material processing, biology and medicine, physics, chemistry, business, environmental modeling, etc.
Applications of parallel/distributed computing
Methods and tools for parallel solution of large-scale problems, including big data and machine learning applications
Neuromorphic computing
KEYNOTE SPEAKERS (tentative list)
| | |
| --- | --- |
| Rosa Badia | Barcelona Supercomputing Center, Spain |
| Franck Cappello | Argonne National Laboratory, USA |
| Cris Cecka | NVIDIA & Stanford University, USA |
| Bronis R. de Supinski | Lawrence Livermore National Laboratory, USA |
| Jack Dongarra | University of Tennessee and ORNL, USA |
| Thomas Fahringer | University Innsbruck, Austria |
| Dominik Göddeke | University of Stuttgart, Germany |
| William Gropp | University Illinois Urbana-Champaign, USA |
| Georg Hager | University Erlangen-Nurnberg, Germany |
| Alexey Lastovetsky | University College Dublin, Ireland |
| Satoshi Matsuoka | Tokyo Institute of Technology, Japan |
| Karlheinz Meier | University of Heidelberg, Germany |
| Manish Parashar | Rutgers University, USA |
| Jean-Marc Pierson | University Paul Sabatier, France |
| Uwe Schwiegelshohn | TU Dortmund University, Germany |
| Boleslaw K. Szymanski | Rensselaer Polytechnic Institute, USA |
| Michela Taufer | University of Delaware, USA |
| Andrei Tchernykh | CICESE Research Center, Mexico |
| Jeffrey Vetter | ORNL & Georgia Tech, USA |
WORKSHOPS, MINISYMPOSIA, SPECIAL SESSIONS
Workshop PGAS Programming
Minisymposium on Applied High Performance Numerical Algorithms in PDEs
PAPER SUBMISSION AND PUBLICATION

Original papers are invited for the conference. Authors should submit full papers (draft version, PDF file, together with abstract) using the online submission system before April 21 May 5, 2017. Regular papers are not to exceed 10 pages (LNCS style). Papers will be refereed and accepted on the basis of their scientific merit and relevance to the conference topics. Abstracts of accepted papers will be available during the conference in form of a brochure. Only papers presented at PPAM 2017 will be included into the proceedings, which will be published after the conference by Springer in the LNCS series. Full camera-ready versions of accepted papers will be required by November 15, 2017 November 2, 2017.
JOURNAL SPECIAL ISSUES
Like the previous PPAM editions, the authors of the best papers selected by the Program Committee will be invited to submit extended versions of their work to special issues of journals with Impact Factor such as Int. Journal of High Performance Computing Applications; Concurrency and Computation: Practice and Experience; and The Journal of Supercomputing.
CONFERENCE OFFICE
Institute of Computer & Information Science
Czestochowa University of Technology
Dabrowskiego 73, 42-201 Czestochowa, Poland
prof. Roman Wyrzykowski
Phone: +48 668 476 840
Fax: +48 34 3250 589
e-mail:
roman@icis.pcz.pl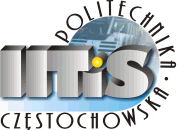 IMPORTANT DATES
Submission of Papers:

April 21

May 5, 2017

Notification of Acceptance:

May 31

June 15, 2017

Camera-Ready Papers:

November 15, 2017

November 2, 2017
Roman Wyrzykowski
Czestochowa University of Technology, Poland
CHAIR OF PROGRAM COMMITTEE
Ewa Deelman
University of Southern California, USA
VICE-CHAIR OF PROGRAM COMMITTEE